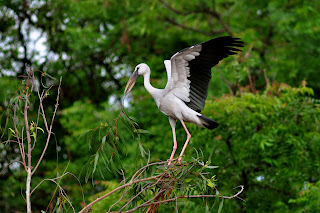 So I'm sitting at dinner with the kids last night, and my 6-year-old daughter, Elfie — who also starts every sentence with "So" — casually tosses out, "So, exactly how do you get pregnant anyway?"
To which I respond:  "Well, I'll tell you about it, but it's a really long story."
To which she responds:  "That's fine.  Because I need to know.  I mean, I just don't want to get pregnant out of the blue or something."
Good point.
I knew this day was coming.  Somehow I ended up with these really direct, annoying children who ask really direct, annoying questions.  They aren't the way I was as a kid (my dad is reading this and laughing his ass off right now).  For instance, whenever I saw a movie and didn't understand something, I'd just let it go.  I'd just watch the movie, take in whatever came my way, and consider the rest of it a wash.  Not my kids — especially my daughter.  She wants to know everything.  Why was that woman crying.  Why are those people hugging?  Aren't they going to get married?  It's the reason why (among other things) I have to be so freaking careful about what they watch.
When I was around 10, I saw Gigi.  It's a classic musical about a young girl and her relationship with a rich friend of the family.  Or so I thought.  As it turns out, he's actually a total playboy who ends up making arrangements to take her on as a mistress!  It all "works out" in the end because they get married (yes, so romantic), but the whole thing is basically about rich French guys having sex with multiple partners and the training this young girl undergoes to become one of them.
There is no way in hell I could show this to Elfie.  Little Sunny was apparently too dense or lazy to ask pertinent questions about the movie plot.  But little Elfie would be pimping people for the type of detailed explanations that would likely drive most reasonable humans out of the room.  So this is one musical that's going to have to wait.  At least until after "the talk."
Which is apparently coming soon.  So my plan is to fight fire with fire and do what I always do — talk too much.  I'm going to start out with cell division, including a detailed look at meiosis versus mitosis.  Then I'll move on to internal female anatomy and the menstrual cycle.  I figure if she hangs on that long, she'll barely remember the good parts when we get to them.
See, the problem with our damn family is that we don't lie to the children (with the odd exceptions of Santa, the Easter Bunny, and the Tooth Fairy).  Discussions often lead to someone saying "I don't know — let's google it," and usually end with one of the kids pleading, "Okay, okay, okay, I understand!  Please don't tell me anymore!"  Feel free to weep for our children at any time.  I'm sure they'll appreciate the sympathy.
So the idea of me actually getting away with not telling Elfie about the birds and the bees is really quite laughable.  It's going to happen.  Soon.  I just hope she doesn't do what she usually does with newly found information — feel the need to share it with others, usually in a lecturing or question-and-answer type format .
Honestly, I have no idea where she gets that from.