We're back to Peter and Jen, when they first met at Stanford in the early '90s. If you really want to get all the down and dirty details, you should start at the beginning. But here's a bit of what's happened so far: Peter is married with children. What his wife doesn't know is that Peter had a brief love affair with Eric when they were in their 20's and living on Kauai. Peter thought everything was going just fine, but it turns out Eric wanted to break it off. Unfortunately, Eric's method of dumping was to call Peter's dad, who wasn't keen on the fact that Peter was gay. Twenty years later, Eric is with Jason, and now Eric's having a moral/midlife crisis over what he did 20 years ago.
********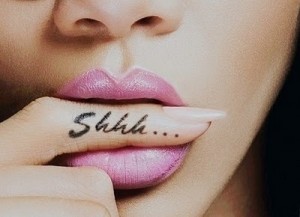 "I should really get going. I'm gonna be late for Criminal Procedure." Peter swirled the ice around in the bottom of his cup and drank his last bit of Coke. He reached over and pulled Jen's head toward him. He was about to kiss her when he stopped. "Am I gonna see you later?"
She narrowed her eyes. "If I say no, do I still get a kiss goodbye?"
"Maybe. Okay, probably. Your friend's here so I have to be on my best behavior."
"Yes. You'll see me later." Peter held her gaze for a moment and smiled with one corner of his mouth. She tried to hold her face still, but damn it. He had to know how much she wanted to jump him right there on the grass. So much for mysterious.
She could feel his fingers pressing firmly on the back of her head and holding her there. Not pulling her forward, just holding her there. Teasing her. Forcing her to lean into him if she wanted it.
She looked up into his eyes and down to his lips. Staring him down was like trying to look at one spot in a gently flowing stream all day long. Peter made her dizzy, confused, and very, very thirsty…
She bit her lip slightly and felt for the soft grass to steady herself. The pressure of his fingers was unrelenting. She could feel them cupped around her head, and the image of his fingers on her hips made her underwear wet. She could imagine his chest pressed against her back and his hands feeling their way across the front of her body. Down across her stomach. Between her legs. She needed him to touch her. Out here in the open, with her friend sitting five feet away, she needed him to slide those fingers down the front of her pants and into her. It could be so fast. So easy…
She was sitting crossed legged and moved slightly, pressing the heel of her bare foot between her legs to quell some of the throbbing. He adjusted his hold, sliding his hand down so his fingers brushed her neck. She imagined his lips there, kissing her back. Her shoulders. They'd be on their knees now, his hand sliding between her shoulder blades as he pressed her down and forward with his body. He'd sit back up and run both hands across her back, like a sculptor feeling stone. Her fingers would rake across the fitted sheet, searching for something to hold onto. She would feel her breath growing warmer as she breathed into the mattress.
Jen wondered how long they'd been sitting there. Five seconds? Thirty seconds? She arched her back slightly, thinking about him spreading her knees apart and pulling her hips toward him. She imagined him sliding his hand between her legs as her fingers found the edge of the mattress and gripped it.
One last time, he would bend down and put his mouth to her ear.
"What do you want, Jen."
"Fuck me, Peter. I want you to fuck me."
Then he'd slowly sit up. Put his hands on her hips. And pull himself into her.
"What do you want, Jen," he asked, as he stared into her eyes, his hand on the back of her head. She dug her heel in deeper and took in two quick breaths.
"Kiss me, Peter. I want you to kiss me."
He smiled and brought her toward him. He pressed his lips against hers and slowly pulled her away.
"I'll see you later," Peter said.  He stood up and grabbed his backpack. "It was great to finally meet you, Eli."
"You too, Peter," said Eli. "I'm sure I'll see you soon." Peter made his way across the grass, dodging a frisbee game and some fall sunbathers on Wilbur Field.
"Jesus. I was about to ask if I should get you a room," said Eli, when Peter was out of earshot.
"Shut up!"
"Do you need anything? Cold shower? Cigarette? Saline drip?"
"Shut! Up!"
"So you're sure he doesn't play for my team? Please say you're wrong and he plays for my team. Because that boy is just to damn hot to be wasted on you people."
"Sorry Eli. You lose. Again."
"That's just so not right."
"What can I say? Some of us just draw the hotties to us. Like moths to a flame."
"Well, I guess I should try being too dim to be able to fix my own bike and then acting like a compete bitch the next time I'm trying to get someone's attention." He looked up at the sky and sipped his Diet Coke.
Jen shoved him on the shoulder. His straw popped out of his mouth and had to catch himself before he fell over.
"You little shit. I'll have you know that I attracted that boy with my rapier wit and better-than-average sense of humor."
"And your tight little ass. That you showed him the very first night."
She pushed him again. And this time, he fell over.
Read Part 11: Camping
********
So I completely blew this week's prompt. It's been a rough couple of days, and I was lucky just to get something written. For anyone who wants to know, here's this week's prompt : The Ides of March — that fateful day when Caesar was assassinated by coup by a team of Roman senators on the steps of the Curia in Pompey (http://news.discovery.com/history/art-history/julius-ceasar-stabbing-121012.htm). (Can you tell I love history?) Our character is betrayed, hardcore, by a friend. The relationship is forever altered, "killing" a little piece inside, of our protagonist, yet empowering her/him despite the damage.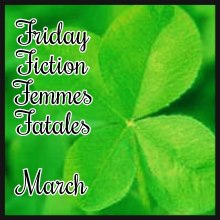 And be sure to check out my fellow femmes: