We're back to Peter and Jen, the early years. For the whole story, I suggest you start at the beginning (it's a quick read). But here's a bit of what's happened so far: Peter is married with children. What his wife, Jen, doesn't know is that Peter had a brief love affair with Eric when they were in their 20's and living on Kauai. Peter thought everything was going just fine, but it turns out Eric wanted to break it off. Unfortunately, Eric's method of dumping was to call Peter's dad, who wasn't keen on the fact that Peter was gay. Twenty years later, Eric is with Jason, and now Eric's having a moral/midlife crisis over what he did 20 years ago.
********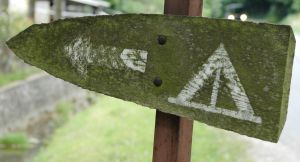 "You're sure you wanna do this?" Peter said, as he tried to tilt his head down to look at Jen. She was curled up next to him in their connected sleeping bags, and he couldn't see her eyes while her head was resting in the crook of his neck and shoulder. She nuzzled the area behind his ear and took in his scent. He even smelled good in the morning…
"Why wouldn't I?"
"Because it's kind of. . . adventurous. I mean, I don't want to stress you out or anything, but it's not for everybody."
"I know." She bit his earlobe.
"I mean, don't get me wrong. I totally want to do it. I've been itching to do it for weeks. I hate to say it, but it's sort of all I can think about."
"No, I know, I know. And that's just it. I want to make you happy."
Peter slid out from under her head and propped himself up on his elbow. "I just don't want to push you into anything you're not ready for. You know, something you don't really want to do."
Jen tucked her arm under her head and rolled her eyes. "Peter, you're acting like I'm some completely inexperienced little girl. I'm going be fine. I mean, we've been doing it almost every night."
"I know. But not like this. This is different. I just don't want you to get hurt or something or not like it and then never want to do it again."
"Well you'll just have to make sure I like it the first time." She pushed him onto his back and slid on top of him. He was already hard. She looked down. "You want us to take care of that before we get going?" she said, raising one eyebrow.
"Well, I have to admit it would probably help me concentrate better." He ran his hands from the middle of her back down to her thighs and up again. He reached up and twirled a section of her hair between his middle and index fingers. Then watched it turn different shades of gold in the sunlight.
"I like this camping stuff," she said.
"Yeah, I like this camping stuff, too."
"Shut up!" she slapped him lightly on the forehead. "I'm allowed to occassionally use words that aren't totally descriptive or accurate."
"Totally."
"You use 'totally' all the time!"
"I know. I'm just giving you shit."
She smiled and kissed him. Traced his eyebrows with the tip of her finger. He pushed her hair away from her face and held it there.
"Okay, so are ready for this? You're sure?"
"Ready."
"Just remember, it's not like the pool. The river has a completely different feel. And if you roll over and can't roll back, don't panic. Just pull your skirt."
"Got it."
"You're gonna kick ass. Like you said, we've been practicing every night. No worries."
"I know." She shrugged.
He kissed both of her cheeks and her nose. "That's my girl."
Read Part 12: Mr. Wong Goes Down
********
This week's prompt:
"chance |CHans|
noun
1 a possibility of something happening: a chance of victory | there is little chance of his finding a job.
• (chances) the probability of something happening: he played down his chances of becomingchairman.
• [ in sing. ] an opportunity to do or achieve something: I gave her a chance to answer.
• a ticket in a raffle or lottery.
• Baseball an opportunity to make a defensive play, which if missed counts as an error: 541 straight chances without an error.
2 the occurrence and development of events in the absence of any obvious design: he met his brother by chance | what a lucky chance that you are here.
adjective [ attrib. ]
fortuitous; accidental: a chance meeting.
verb
1 [ no obj. ] do something by accident or without design: if they chanced to meet.
• (chance upon/on) find or see by accident: he chanced upon an interesting advertisement.
2 [ with obj. ] informal do (something) despite its being dangerous or of uncertain outcome: she waited a few seconds and chanced another look."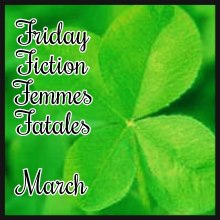 And be sure to check out my fellow femmes: