The story continues — we're back in the early 1990's. Peter has already left Eric and Kauai after his father came and "collected" him. Now Peter is going to Stanford Law School and dating Jen.
Want to catch up? You can start at the beginning here. Or get a list of everything here. Or go back to Part 15: Under Frangelica's Wing
********
James Wong made the final adjustment on his full Windsor knot as he looked out the window of the Fairmont Hotel. Through the fog he could almost make out the Transamerica Pyramid.
"Did you want to get your shoes shined before we left for dinner?" called Ellen through her taut, unmoving lips that were receiving a precise application of dusty rose lipstick.
James turned away from the window, walked into the bathroom, and stood next to her at the mirror.
"No, they're fine." He shimmied the tie and pulled at his white collar. Ellen snapped the top onto her lipstick and put it into her make-up bag.
"Did I tell you Will and Barb had to cancel this weekend? I'll have to find someone else or we'll get stuck playing with who-knows-what as a foursome. This fog is really playing tricks with my hair…" She captured a few outliers and put them back into the formation of the straight, black bob that ended just above her shoulders.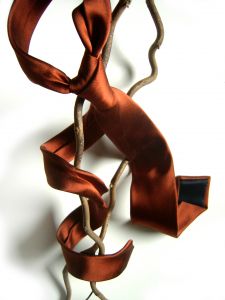 "Well," he said, pulling on the knot, "If we skip golf this weekend, it won't be the end of the world." Ellen glanced at his reflection and narrowed her eyes as he undid his tie.
"What's wrong with you? What are you doing? Your tie was fine." She plucked two tissues from the box in front of him and wiped off the counter.
"Nothing's wrong. I'm just redoing my tie."
Ellen paused and watched him flip one end over the other and pull it through.
"James. I'm sure she's a lovely girl."
"Yes, I'm sure she is."
"And Peter wouldn't be introducing her to us unless he thought she was someone very special."
"Yes, I know," he said, pushing up the final knot. "That's exactly the problem." He turned to her and grinned sardonically.
Ellen sighed. "There's a point where you need to trust your son's decision-making abilities. He's 24-years-old. You can't tell him what to do forever," She turned to walk out of the bathroom. "Although I'm sure that won't stop you from trying…"
"He's only 24."
"You made plenty of decisions when you were 24."
"I know. But Peter needs to be reminded that the things he does today are going to affect him down the road. He needs to be reminded that family is important."
"Peter knows that family is important."
"But he needs reminding. Once in a while."
"You mean he needs reminding that marrying a nice Chinese girl from a good family would make his grandmother happy. Once in a while."
"Peter knows how we all feel about this. I'm not going to just brush it aside like it's not important."
Ellen walked over to the closet and slipped off the white hotel robe. She took a black cocktail dress out of the closet and held it out in front of her. James stood in doorway of the bathroom, watching her.
"Don't tell me it isn't what you want too, Ellen."
She dropped her arms.
"James. Yes. Yes! In a perfect world, Peter would fall madly in love with a nice Chinese girl from a good family. Her parents would also happen to make excellent golf partners. And she and Peter would give us at least two adorable grandchildren. But circumstances being what they are, I think we're just going to have to make the best of it. Think of it this way — at least you married a nice Chinese girl from a good family and didn't have to deal with your mother a few decades ago. You could've ended up with that haole you were dating before me. At least you did the right thing."
She held up the dress again and slipped it over her head. Then she examined herself in the full-length mirror and smoothed out the few hairs that had gone rogue. Out of the corner of her eye, she caught a glimpse of James, eyes to the floor, lips pursed, brows furrowed.
"You know I didn't just marry you because you were a nice Chinese girl from a good family," he said, raising his eyes.
"Of course, James." She reached down and picked up a pair of two-inch pumps. "But we're not children. For you and me to say that our families had nothing to do with our choices to marry each other would be naive." She sat down on a blue velvet chair, slid her toes into the black shoes, and slipped the straps around the backs of her heels. "And of course Peter's choices will be influenced by us. But he's also his own man. Just like you were, James. You can only push him so far."
She stood up, smoothed out her dress, and took his suit jacket out of the closet.
"Come along," she said. "The reservation's for 8 o'clock, and I'd hate to keep our son and future daughter-in-law waiting." She winked. James smiled dryly and walked over to her. She helped him into the jacket and stood behind him.
"Try to remember, dear," she said, as she picked off pieces of lint and smoothed out the wrinkles, "That our son already did the right thing once."
She whispered, "He left Kauai."
James' head turned imperceptibly to the left. Ellen walked around him and straightened his tie.
"There. Just perfect." She looked up into his eyes. "I suppose there are some things in this world that are within our control."
Read Part 17: Smooth
********
This week's prompt: Let your characters work through the old saying, "Perfect is the enemy of good."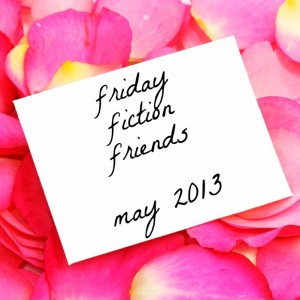 And please check out my writing pals: