The saga continues — we're still in the early 1990's. The Wongs are all meeting up in San Francisco, and Eric has taken refuge with Frangelica after his horrible run-in with Simon. 
Want to catch up (of course you do)? You can start at the beginning here, or get a list of everything here.
********
Eric could tell it was morning before he opened his eyes. The amount of light sneaking past his eyelids was already enough to make his head hurt. Or maybe his head hadn't ever stopped hurting. His body felt heavy, like a kid at the beach who'd been buried in sand. And his chest — someone had put way too much sand on his chest…
He raised one hand to his eyes and blinked them open. Two eyes — one blue, one yellow — stared back.
"You must be Bertrum," said Eric. Bertrum blinked, readjusted his curled up position on Eric's chest, and closed his eyes.
"Just push him off," called a voice from across the room. Eric eased himself into a sitting position, and Bertrum jumped toward the foot-end of the couch. He quickly curled up again, looking like a white throw pillow.
"Wow. When you said you were bringing me back to your place, I didn't think your place would actually be this nice," said Eric, looking up at the two-story-high windows and floating wooden staircase leading to a loft that was the bedroom.
"I'm going to take that as a completely uninsulting, awkward complement that's been generated from a hung-over brain. Do you want some coffee?"
"Yes. God yes. And no, I wasn't trying to be insulting, really."
"Cream?"
"Just black. Thanks."
A man wearing black, drawstring pants and a tight, gray T-shirt that said, "Chicago Fire Department," made his way around the kitchen island and walked into the living room. He handed Eric a mug, sat down in a black leather chair, and swept cat fur off his pants with his fingers.
"I'll never know what the hell possessed me to adopt a white cat," he said.
Eric blew on his coffee. "So, you're looking a little different this morning."
"Oh, yeah, sorry, what was I thinking. Tarin. Tarin Fausset." He held out his hand and reached across to the couch.
"Eric. Eric Ganin. But you already knew that."
"I already knew that…" he nodded. The phone rang, and Tarin picked up the cordless black receiver sitting on the glass end table next to him.
"Hello. . . Yeah, sure, put him though. . . Hey Dave. . . No it's fine, you know me — every day's a work day. . . Yeah, sure, that sounds good. . . No, I checked that section of the code myself. . . Ha ha! Well, then you can go to CES next year. I'm happy to give it up. . . Okay. . . later." He set down the phone.
"So, you're in. . . computers?" asked Eric.
"Video games. I was the weird kid who spent his entire allowance at the arcade and broke my Atari when I tried to take it apart," said Tarin.
"That's cool. What's CES?"
"Consumer Electronics Show. You show your product. You shmooz. It's the shmoozing I don't like. I get pretty nervous talking to people I don't know," said Tarin.
"You're kidding, right?"
"No. Not at all." He grabbed his coffee, stood up, and headed for the kitchen. "You want some breakfast? Pancakes? Eggs?"
"Um, yeah, sure, whatever. . . You get nervous talking to people? You're like the most outgoing person I think I've ever met in my life," said Eric.
"Frangelica is the most outgoing person you've ever met. Me? Well, let's just say if I were in the bar last night, I probably would've been sitting alone just like you. Only I would've chosen a table in a darker corner so Simon couldn't find me." He winked.
"Wow, that's. . . incredible."
"Is it?" said Tarin, cracking eggs into a bowl. "I think most people are afraid of at least one thing in their lives. They just need their inner-Frangelica to bust out and show them the way." He made a z-snap and smiled. "But seriously, she lets me do things that I'd never do on my own. And it's helped me get over my shyness. I wasn't just the weird kid who spent all his money on video games. I was the weird kid who buried his head in video games so he wouldn't have to talk to anybody." He whisked the eggs with a fork.
"Yeah, I guess I could stand to find a little inner-Frangelica," said Eric.
"When's the last time you did something that made you feel. . . good. Feel right?" asked Tarin.
"I don't know. I feel good when I'm outside. Climbing. Kayaking. I felt good in college. I liked studying business. But ever since I left Hawaii. . ."
"And when was that?"
"Well. . . I guess a year-and-a-half ago."
"A year-and-a-half? Are you trying to tell me you've been sulking around your mama's house for a year-and-a-half, sittin' in bars and watchin' your life roll by?"
"Now there's Frangelica."
"I'm serious. Eric. . ." He shook his head and turned on the stove.
"I was in Thailand for a while. But yeah. I came home, and I've just been trying to figure it out. I work for my mom once in a while — she's a realtor, so she has stuff she needs help with. I don't just hang around. I work out. I look for a job."
"You drink beer and sit around playing Goliath's Revenge. . ."
"Oh yeah, I do do that. I love that game."
"That's my game."
"Seriously?!"
"Yes. And now I'm starting to feel slightly responsible for your demise." Tarin walked over to Eric and handed him a plate of scrambled eggs and toast. He sat down across from him on the black leather chair. "Look, this is just my humble opinion, so you can take it for what it's worth, but I think you need a jump start." Bertrum stood up and slowly made his way across the couch to investigate Eric's plate. Tarin reached over, grabbed him, and held him on his lap.
"Come here you little bugger." Bertrum squirmed. "Here's the thing — I could use an intern. Somebody to work his ass off and do all the crappy jobs in the office."
"And you're offering me this crappy job?"
"I'm offering you this crappy job. It's paid. Barely. And there's a little studio above the office where you could crash for a while. We use it when we pull all-nighters."
"Is he being serious, Bertrum?" Eric said. Bertrum stared back at him with disdain.
"Think about it, Eric. Maybe it's not the life you expected, but at least you'd be back to living."
********
Eric walked around the city all afternoon and late into the evening. He drank a few cups of coffee and snapped photos of some tourists who wanted to be in their own pictures. He fed pigeons while talking to a guy who thought he was Captain Kirk and Coit Tower was the USS Enterprise.
At around nine, he started back to his mother's place. As he rounded a corner, he saw them: three well-dressed Asian people — an older couple and a younger man — standing outside a restaurant. A young woman with blonde hair leaned against the man. She took his hand and looked up at him with a smile. There was some hand shaking and cheek kissing, and then the younger couple turned to get into a cab.
Eric watched as the young woman ducked into the taxi. Just before he followed, the man looked up and locked eyes with Eric. Peter. Peter locked eyes with Eric. In one swift moment Peter's face went from shock — and a quick glance toward his father — to sadness. He gave Eric a small smile and an almost imperceptible shrug. Then he got into the cab and drove away.
Eric turned and ran. By the time he reached his mother's house, the coffee he'd drunk felt like it was about to come back up. He stood on the front step and bent over, his hands on his knees.
He walked into the house and headed for the kitchen. It was Saturday and his mother was out playing Bunko. He poured himself a glass of vodka, but before he could drink it, he started gagging. He steadied himself at the sink and looked up to see his reflection in the kitchen window. Hair a mess, bags under his eyes, bandage on his forehead. He hadn't changed his clothes for two days. And Simon's spit was still in his ass.
He threw the glass and shattered it against the wall. Then he went upstairs and took a shower. He put on clean clothes and mopped up the glass and vodka. He tried to convince himself that he didn't care about the dent in the wall that his mother would no doubt notice the moment she came home. Then the doorbell rang.
"So it's true," said the man standing on the front step. "You've moved in with your mother and lost your fuckin' mind."
Read Part 19: Overdone
********
This week's prompt (from the lovely Molly Field at Grass Oil): "You own everything that happened to you. Tell your stories. If people wanted you to write warmly about them, they should've behaved better." —Anne Lamott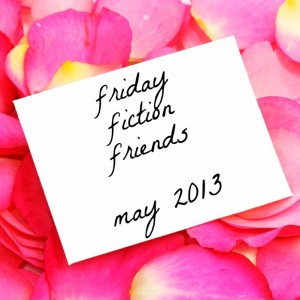 And please check out my writing pals: