You guys are going to want to hug me and squeeze me and call me George after this post. Are you looking for something unique, adorable, and beautifully understated for Mother's Day this year? Well I've got it.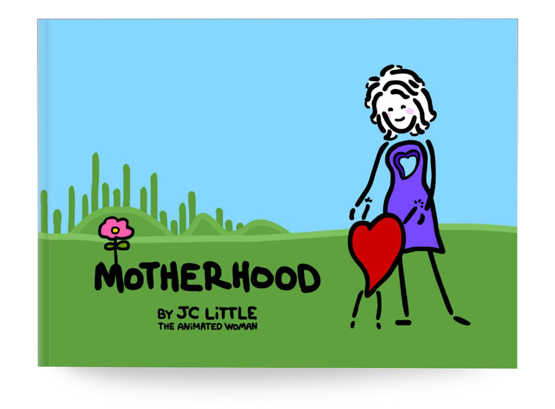 JC Little of The Animated Woman has just come out with a new book called Motherhood. You may recall her first book, The Last Snowman. Anyway, this new one is. . . well, I won't divulge too much about it because I don't want to wreck it. Let me just say:
It's made up entirely of her amazing illustrations.
It's like a poem without words that perfectly captures the parenting journey.
It made me burst into tears in front of my computer.
You can get the hard copy and Kindle versions at Amazon. And the hard copy is also available at CreateSpace.
Having a child is like watching your heart walk around. And JC will show you that in her usual beautiful way. It's just perfect for the women in your life who've given everything to the greatest and hardest job in the world.