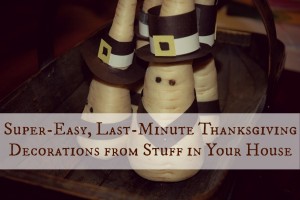 So if you're anything like me (lame), you didn't go on Pinterest a month ago, look for Thanksgiving decorations, and use a variety of multi-media projects to make Turkey day look like some Norman Rockwell-esque picture out of Martha Stewart magazine. No, you got to Tuesday, or maybe even Thursday, and said, "Oh crap, it sure would be good to do something Thanksgiving-y. Ummmm…"
Lucky for you, I have a really crafty brother-in-law (read "gay and would be working for Martha if he weren't a doctor"). All you need to rescue Thanksgiving is:
18×12 inch construction paper — at the minimum black, brown, yellow, orange, and white.
Ribbon
Scissors
Tape
Some type of root vegetable (or whatever) — we used parsnips, but really you could do this with anything.
Straight pins
Peppercorns (or, worst case scenario, black marker)
Super-Cute Pilgram Hats
Fold a piece of 18×12 inch paper along the long side, about a fourth of the way up.
On the corners with the folds, make holes and tie ribbon — thicker and softer is better.
On the opposite long side, make two cuts. Go about a fourth of the way down, and make the cuts so that the center section is just a bit smaller than the two side sections.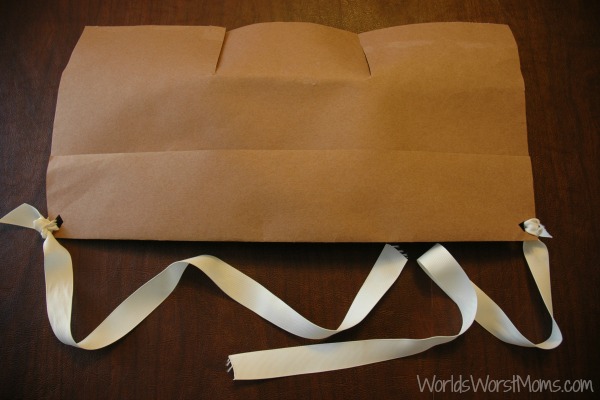 Bend the middle flap the opposite direction of the first fold
Bring the top edges of the other flaps toward each other.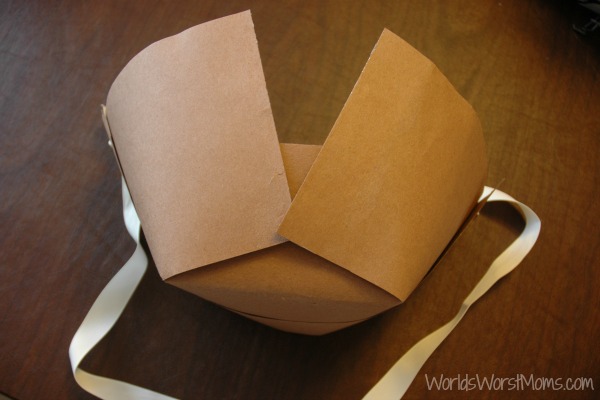 Native American Headbands
Do I really even need to explain this one?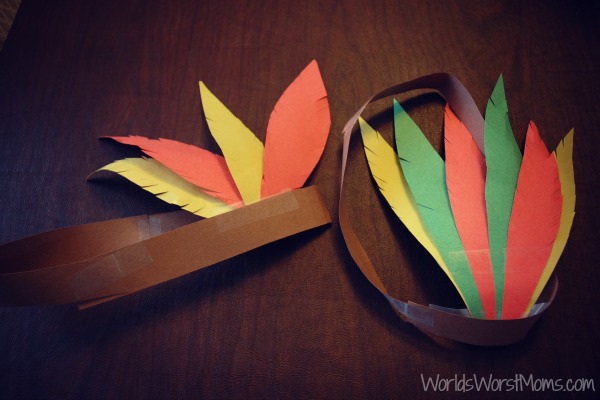 Cut strips of brown paper — 1 to 2 inches wide.
Measure so it fits around head snuggly and tape. Sometimes you'll need to stick several together.
Cut out feathers from various colored paper.
Cut "fringe" into the sides of the feathers.
Tape to headband.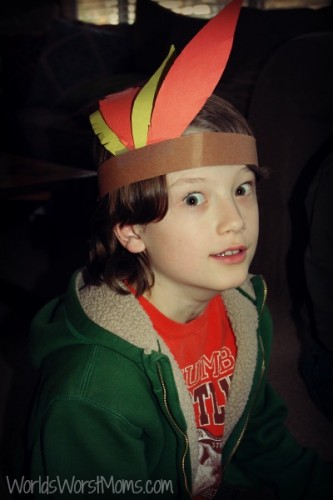 Pilgrim Parsnips
So you thought you needed gourds, pumpkins, or fancy vegetables to make your table nice? Pfft.
Decide what you want to decorate. We did parsnips, but you could stick these little pilgrim hats on just about anything.
Cut a little circle of black paper with a hole in the center — this will be the brim. Make the center hole big enough so the parsnip will fit through it.
Cut a strip of black paper, about an inch wide. Make it into a cylinder that's slightly wider than the center hole. Tape.
Wrap a smaller strip of white paper around the bottom. Tape.
Cut a small square (slightly wider than the white strip) out of yellow paper and draw a black square in the middle of it. Tape it to the white strip.
Put the circle on first and then the cylinder. Voila! Hat.
Cut a strip of black paper, wrap it around the parsnip, and secure it with a pin so the ends cross in the front.
Make eyes with pepper corns.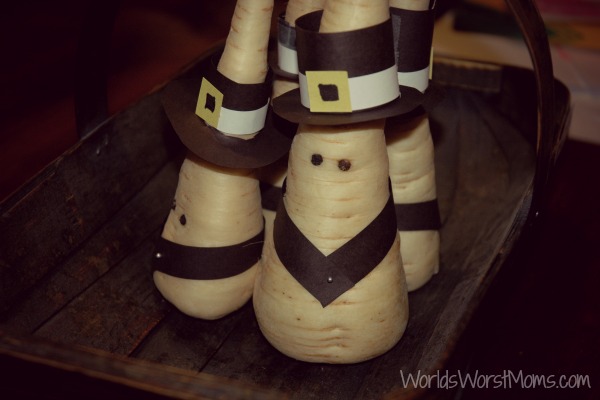 I am sorry to report that after we stripped out founding root vegetables of their Puritan garb, they showed a deeper, more sinister side of their personalities. It's always disturbing to find out the dark truth about historical events. All I can suggest is, maybe try this with sweet potatoes instead?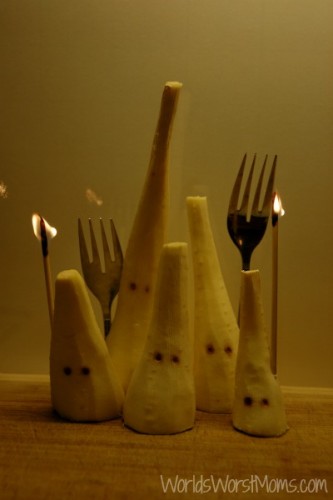 Happy Thanksgiving everybody!