1. I'm getting kinda sick of macaroni and cheese.
2. You know, you were right. We should've signed up for camp.
3. None of my swimsuits fit.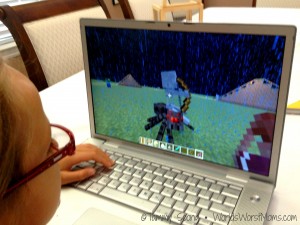 4. Why's Dad googling "deep woods backpacking"?
5. None of my sandals fit.
6. I can see all the veins in your legs…
7. I think I was suppose to give you this paper when school ended.
8. Wait, what's 5 plus 7 again?
9. Too bad we don't have a garden…
10. My summer reading list? Does looking up instructions on how in install mods on Minecraft count?