So last year, I posted the recipe for my grandma's kolackys — the best cookies in the world. I kid you not. These things are like potato chips — you'll eat one, think it's no big deal, and next thing you know, the entire tray is gone.
Anyway, I'm linking back to the post so you can get your little hands on the recipe. I shouldn't need to mention that it's easy — remember, this is me talking. I've been known to burn water.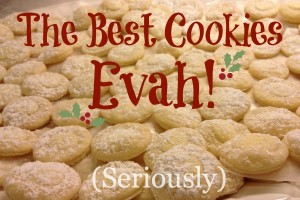 Merry early Christmas! Happy baking!