So those of you who follow this blog know about my friends who've been in the process of adopting two kids over the past year. They'd applied to adopt a boy, who was a little over a year old. Then, on the same day they received the call that they "got him," they were informed that his birth mother was about to deliver a baby girl. . . and would they like to take her, too? To say this was incredible is an understatement.
The idea that a newborn would literally fall into their laps — along with her biological brother — was positively extraordinary. We'd hoped with all our hearts that our friends would be able to be parents. They were so deserving. So ready. So perfect. But we never, ever imagined that they'd get to experience every single moment from the very beginning. That was way too much to ask. That was dreaming way too big.
Anyway, if you know anything about the adoption process, you know it's rather long and arduous. "J," the little boy, went through his adoption ceremony in February. That was cry-fest number one. And then last Thursday, everyone who knows and loves this little family breathed that final sigh a relief when "Baby A" was made official.
I wrote something for J's adoption ceremony that I still can't read without getting all weepy. So I thought there was absolutely no way I'd be able to do the same thing for Baby A (that's a lot of pressure). Turns out I was wrong. After I wrote this, I read it to my husband to see what he thought, and I started cracking after the first line (I'm such a freaking sap).
Welcome to the family, Baby A. We're so glad you're finally "here."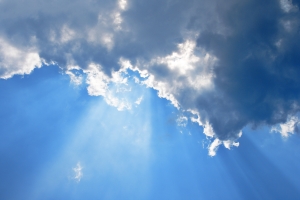 You were the impossible dream.
The one we all held in our hearts but didn't dare say out loud because just hearing the words would be too painful.
You were the improbable wish.
The experience we all wanted for the two people we loved so much.
To hold that smallest of small things in your arms that's really only yours.
To smell that new smell and know it's
your
memory and not borrowed.
To see that day-old face and feel the weight of knowing she needs you and only you for everything.
You were the impossible dream.
We didn't dare wish for you out loud.
And then you arrived
And you showed us all.
The impossible was most definitely possible.
We held our breath.
We waited 365 days.
And now that you are all of ours from this day forward,
To have and to hold,
We want you to know. . .
You are our impossible dream.
With you, we know all things are possible.
And we're so grateful to be saying that out loud.