So as you may have noticed, I haven't been writing much lately. This isn't due to lack of trying. It's mainly due to being hella busy. Add that to my somewhat baseline status of feeling hella crappy, and, well, end of story.
As most of you know, I started the Blogging Betties Podcast with my friends, Poppy Marler and Vanita Cyril. Hopefully every single one of you is listening, subscribing, sharing, and waiting for the next episode with bated breath. Anyway, the podcast is sort of eating up most of my time, so poor World's Worst Moms is taking a hit.
Good news is, I've been honing my drawing skills by doing comics for Blogging Betties, so that's been fun. Actually, I'll link you 'cuz I'm proud of them:
You'll see in How to Become an Internet Sensation that I went to Listen To Your Mother in Sacramento. It was AWESOME. My friend, Jeanne Alongi, was one of the speakers, and she just killed it.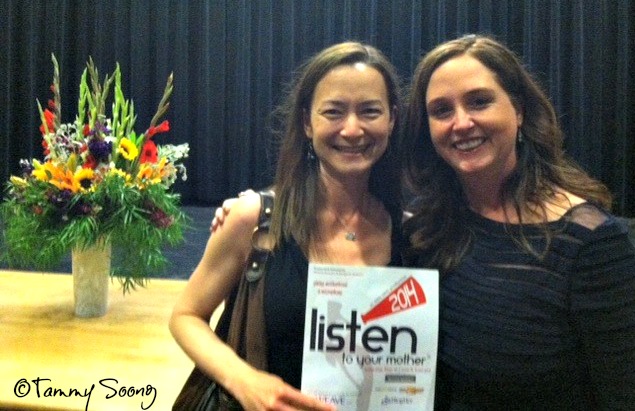 Jeanne and I met in college at UC Davis in 1988 (yes, I'm that old). You know how some people fall in love at first sight? We actually hated each other. I saw this beautiful girl wearing a cool "Sting — Nothing Like the Sun" T-shirt and sitting outside chemistry lab, and all I could think was, "Bitch." Turns out she was thinking the exact same thing. Great minds…
If I believed in astrology and all that crap instead of the teachings of my third husband, Neil deGrasse Tyson (he's after Tenzin and Jon Stewart), I'd say the stars were aligning into some sort of  "follow your dreams" place. Jeanne was really just the beginning. My friend, Tamatha, acted in a play for the first time since high school. She was fab.
JC Little, my self-appointed mentor, published her second book.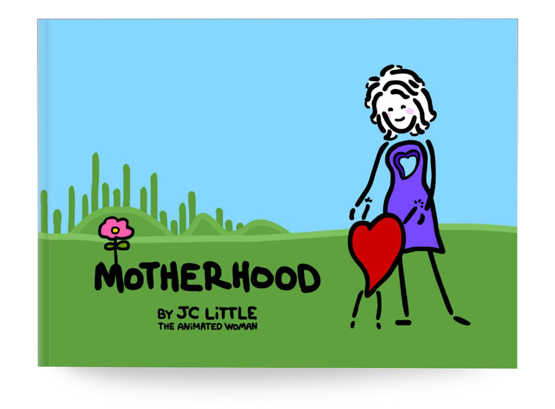 And — humble brag — I'm going to BlogHer this summer as one of only twelve Community Keynote participants for Voices of the Year! So I've been given the amazing honor (horror?) of reading my post to everybody at the conference. Crazy, right?
My friend, Julie, just met me for a girls' weekend in Seattle, and I think we may have
almost
gotten me all dressed for BlogHer. This is really saying something considering the majority of my wardrobe consists of holey jeans and stretched out shirts from the Gap. Now I just have to find shoes, may the gods help me…
Oh, and my husband's dream — Thunder Pain Management — is slowly but surely getting up and running. Yes, for those who didn't know, my husband's last name is "Thunder" (and suddenly it all becomes clear why she stuck with her maiden name). Anyway, the house is starting to look like a bizarre garage sale.
And I think I may have figured out a logo. Let me know what you think…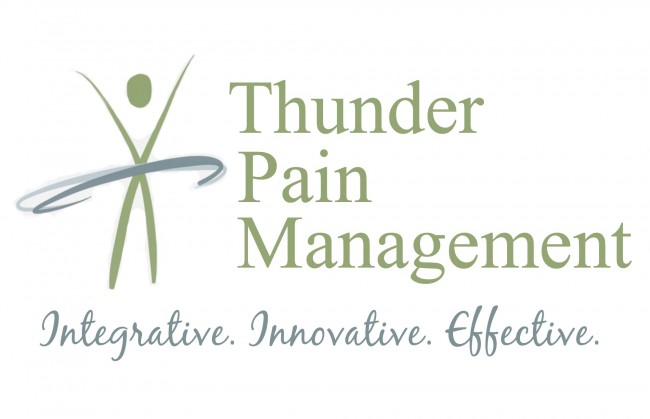 So that's the latest. Right now, I'm frankly trying to recover from my Seattle trip. It's been a crappy few days, and my head feels like someone's lit a fire on the inside of it that we can't seem to reach and put out. The joy just continues. But it was worth it to be able to spend time touring a city without the kids (sorry kids) and eating food like these pastries made with magical unicorn dust from Storyville Coffee.
Anyway, thanks for letting me mind-dump. If you've had any "follow your dream" moments lately, let me hear about them in comments. I swear it's like an epidemic of cliff-leaping, and I'd love to hear more.
And if you're going to BlogHer in July, for the love of caramel-making unicorns, let me know!
Take care, all.