My husband, Tenzin, is sort of infamous for giving the kids a hard time. You'd think by now they'd know that they live in a house where half of what comes out of either parent's mouth is pure crap. But apparently, not so much.
Anyway, this is what transpired between Elfie and her dad after she showed him how she can slide down the banister.
Elfie: Check this out.
Tenzin: Whoa. Be careful you don't hurt your johnson doing that.
Elfie: Dad, I don't have a "johnson."
Tenzin: Okay, your "va-johnson."
Elfie: It's a vagina!
Tenzin: Sorry — ragina. 
Elfie: Vagina!
Tenzin: Right — va-jay-jay. . .
Elfie: VAGINA!! Dad, you're a DOCTOR. How do you not KNOW these things?!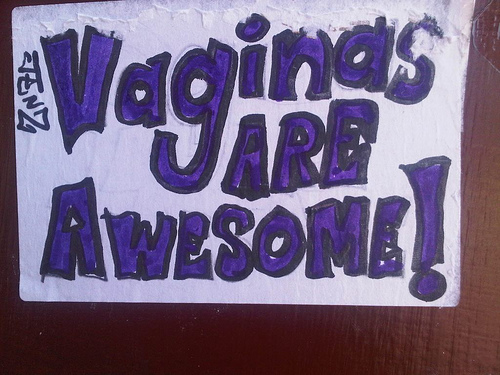 Photo by Stu Rapley
And then she thought the two of us were just ridiculously immature for busting ass laughing.