We've been, to put it mildly, disappointed with the kids' school lately.  Without going into too much detail, it's gotten away from the basic philosophy that they sold us on when we came into the place last year.  Which, well, kinda stinks.  Because now our kids love it, have friends there, and feel they'd die a million deaths if they left.  Not that we really have all that many options anyway.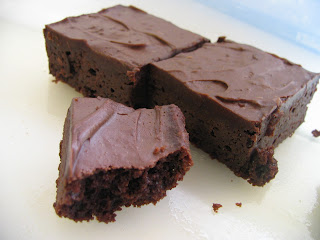 The big problem (and here I go, diving into the details I just said I wouldn't go into) is that they've instituted homework.  Now, for those 99 percent of you whose kids go to school in Normal Land, you're probably wondering what the hell I'm talking about.  See, we go to a Montessori school.  And one of their big things is that homework is "home" work.  In other words, you go home with your parents and do stuff like help with dinner or fold laundry.  "If we need to cut up this pizza for five people, how should we do it?"  It's the whole learning through living.  Kind of like sneaking chopped spinach into their brownies.
So anyway, being the huge pain-in-the-ass that I am, I'm a big anti-homework advocate, not just for our kids but for kids (and I mean young kids) in general.  First, there's no conclusive evidence that homework makes any difference (except, maybe, in making everyone miserable).  And second, there's just so much you can cram into a kid in one day.  Especially sitting at a desk.  Stand him up, run him around, have him move stuff with his hands.  But more pencil to paper after six hours of pencil to paper?  Mmmm. . . productive.  And fun!
And I know there are people who will say, "School can't always be fun."  But guess what.  It sure as hell should be pretty darn close.  Maybe not "fun" but at least interesting.  Kids are born with an inherent curiosity.  You have to work to kill that.  Which is why I'm so bummed out about this year.  It depresses me to watch my kids go through the motions of doing something just for the sake of getting it over with and not because they wanted to know more about it.  It's been like witnessing their preparation for factory work.  The other night, my son was so burnt that he actually plopped down on the couch like a middle-aged government worker with a beer and asked if he could watch some TV.  This from a kid who usually spends his free time drawing and building stuff with Legos.
Maybe homework is having some magical effect in other homes.  But in ours, it's slowly killing off our children's interest in learning.  So that's nice.  It's just the one and only thing we actually wanted to accomplish.
So, now what to do?  My husband has said that we need to mentally commit to staying at the school and making the best of it.  Otherwise, we'll go bonkers.  We are, however, making one change.  This year, for the first time, we'll be participating at our school with an asterisk.
See, we're kind of like the girl who's been screwed over by her boyfriend.  At our old school, we bent over backward to help the place and basically got zero (really less than zero) in return.  Knowing how great this feels, we're not exactly up for the same experience.  So now that we feel like we've been sort of "played" by this homework thing, we've decided to sit things out a little.  We won't be helping at every event, contributing to every fundraiser, and breaking our necks to go to every last minute whatever.  And we're hoping that this time, if and when we get screwed over, it won't feel as bad.
Thing is, this is really hard for us.  It goes against our nature.  Because we're "all-in" kind of people.  We care.  It's our Achilles heel.  And that's so annoying. . .
So we'll see how long our plan lasts.  Hopefully we'll be able to hold out and not be drawn back in like a domestic violence victim ("Well, they said they were sorry and they'd never do it again.  So, we'll just give them one more chance. . .").  We'll see if we can stop being suckers.  We'll see if it's not just our kids who are good at learning from experience.
And, we'll see if we can't figure out a way to throw some brownie around all the spinach the kids have been bringing home.
"What a waste it is to lose one's mind.  Or not to have a mind is being very wasteful.  How true that is." –Dan Quayle