So the kids, Newt and Elfie, are at a little camp this week, and today they came home with a story for which words could not do justice. I've been messing around with an app called Paper by Fifty Three on the iPad (I'm sure all of you cool people already know all about it — I'm just slow), and I've been having such a good time that I decided to present the tale in comic form…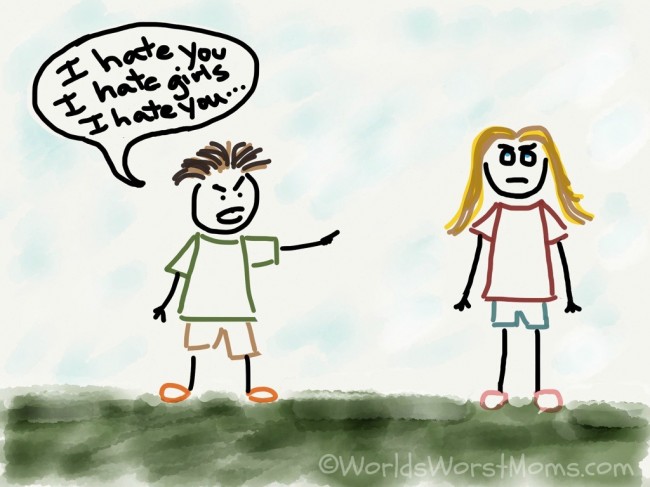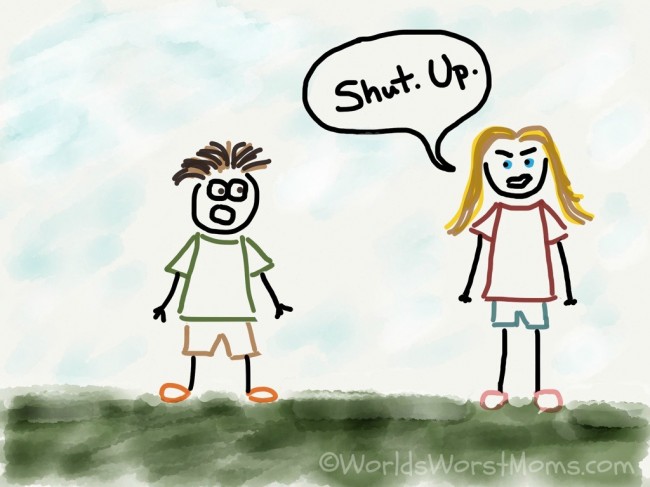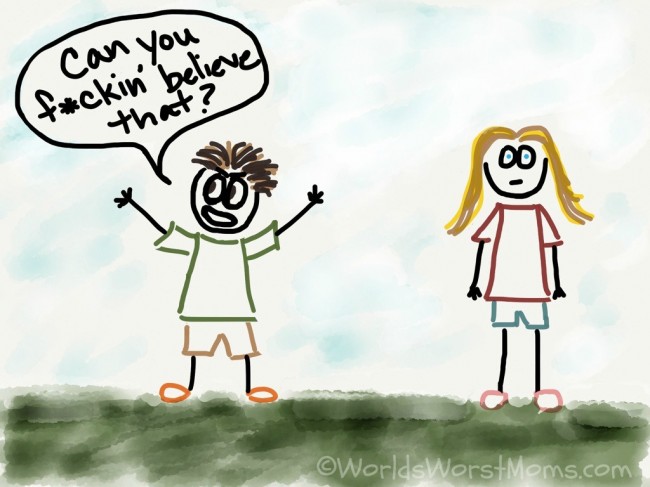 Okay, so truth be told, it didn't exactly go down like that. Apparently Elfie was playing a game, and a little boy got teed off at her and started hurling insults. She took them for as long as she could (apparently told him to stop multiple times and said he was being "unacceptable"), but he wouldn't knock it off. So she finally dropped the "S" bomb.
This led to the tattling moment. Not a big deal. So later, Newt is apparently minding his own business when the little boy comes up and starts messing with his art project. Newt tells him, multiple times, to knock it off. Tells him he's being "disrespectful" (I love my kids' vocabulary). The kid won't back down. So Newt gives him a shove. And the kid says, "You f*cking!"
This completely upsets Newt. He's totally shocked and offended (not because he's never heard the f-word before — he's just never been called the f-word before). So when my husband, Tenzin, picks them up, and they tell him the whole story, it's big drama. That is, until Tenzin points out the irony of the situation. And tells them the story of how Newt used to pronounce the tr in "truck" like an "f".
Then of course everyone thinks it's hysterical, makes up this cartoon, and uses it as an excuse to drop f-bombs all evening while "recalling" the story.
So there you have it. The story of the comic. Hopefully the little boy didn't get into too much trucking fouble.