This is a topic that may — just simply by hearing about it in October — cause some of you immeasurable pain. But I'm going to bring it up anyway (I know, nice, right?).
Holiday cards.
Yes, I know it's early. At least it seems early. Of course it also seems early to buy snow boots and gloves where I live, but as it turns out, they're already sold out at several places I've checked. So there you go…
I like sending holiday cards. It's actually kind of how this blog got started. Every year, I'd write a tongue-in-cheek letter and take a kooky picture. Like this one: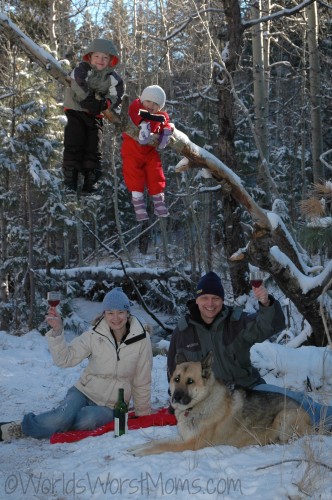 But when you have a blog and effectively do that sort of thing a few times a week, well, during the holidays, a card seems to suffice.
I'm what you might call a little OCD about my cards — I like my paper thick and my printing crispy. Recently I ran across a nifty company called Minted that I think will be able to handle all of my obsessiveness. On top of having a bazillion different options as far as layouts, here's a quick list of stuff I like:
You can get physical samples of the cards. Like, hold-in-your-hand samples.
They proof your design, send it to you in digital form, and let you approve it before it goes to print.
You can opt to use recycled paper (costs more of course, but saving the world always does).
They have adorable return address labels called "skinny wraps" that go around the envelope.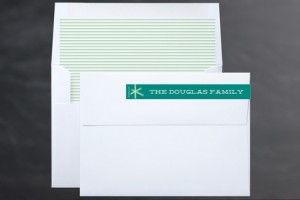 They have really fun layout options, like mini cards, little books, and letter overlays.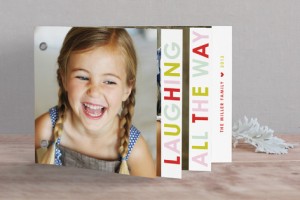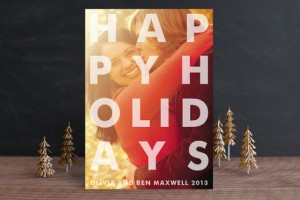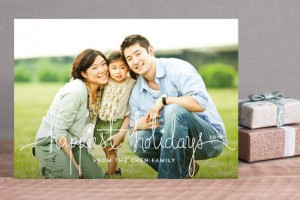 And best of all, even though I just bugged the crap out of you in the middle of October, if you order by the 29th, your order will be 10% off and ship for free (Code FALL10FS). And let me emphasize order. You can leave your card unfinished and still save the 10%.
So yeah, it's October. But think about how happy you'll be in December when this is all done and crossed off the big list (feel free to thank or beat me now).
Minted.com was nice enough to guilt me into getting my holiday cards started early by giving me a credit at their site for doing this review. But all opinions are mine of course. Because I'm not a doof.