After last week's peak into the life of Peter's dad, we're back to Eric in 1991. This is after he's dumped Peter and come back to San Francisco from his almost deadly trip to Thailand.
Want to get caught up? Start here. And if you want a list of the whole shebang, go here.
********
Eric wondered if he looked mysterious or pathetic as he sat in the dark corner of the bar. An observer could've made up any number of stories about him. Maybe he was a bounty hunter who was waiting to meet with a contact. Maybe he was a young billionaire who just wanted a normal night out and had intentionally dressed down in a black sweater and jeans so as not to draw too much attention to himself.
Or maybe he was a 22-year-old guy with nowhere else to go.
He slouched back in his chair and spun the beer in the bottom of his glass. There were other places he could go, but he liked this bar. It was crowded enough to get lost in but not full enough to feel pushed around. From his well-placed little corner, he could watch people come and go, catch parts of conversations, see who went home with whom and who went home alone.
It was the closest thing to being a fly on the wall that a person could get.
Every once in a while, someone would come over and try to start a conversation or buy him a drink. But he always said he was waiting for his boyfriend, and that ended things pretty quickly. He wondered how many people had bothered to keep tabs on him and see that the boyfriend never showed up. How many guys went home feeling insecure because they'd been shot down and how many felt smug when they told themselves he'd been stood up.
He lost the hypnotic interest in the remains of his beer when a voice broke through the white noise that usually filled the bar.
"Make way children! The fun patrol is here!"
A collective "Woo!" went up through the crowd as three towering drag queens burst into the room. With the hair piled high on their wigs and their four-inch heels, they made even the tallest men in the room look like middle schoolers who hadn't hit their growth spurts yet.
They spread out through the bar, "Hi-helloing" friends and new friends, touching this cheek to that cheek and then switching sides with a "Mwah, mwah" from ruby red and bubblegum pink lips. They chatted away, hands flying, stopping only to accept glasses with an ease that implied they rarely paid for drinks.
"Well now, isn't this is just a pitiful waste of a perfectly good-looking white boy."
Eric sighed. He forced a smile and looked up to see the statuesque, fushia-clad force of nature that had penetrated his fortress of solitude. The best way to deal with this was always to play along. Drag queens were like bullies. They pounced on party poopers. Resist and the next thing you knew, you were wearing a boa and standing on a bar singing "It's Raining Men."
"That's the worst pick-up line I've ever heard," Eric said.
"Honey, the only thing that needs picking up is that sad-ass face. Scoot yourself over." Eric nudged his chair sideways as his new friend grabbed a chair from a neighboring table and sat down. She deftly threw one leg over the other, reveling a smooth, dark brown thigh through the high slit in her dress. "So, what's the problem."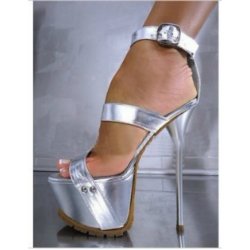 "No problem. Just hangin' out. Havin' a drink. Talkin' to a really nosey drag queen who's wearin' some kick-ass silver shoes."
"These are fabulous, aren't they? And comfortable. Trust me. It's not easy finding size 12 platforms that are comfortable."
"I can only imagine."
"What's your name, honey?"
"Eric. What's yours?"
"Frangelica. Lady Frangelica. Like the liqueur. My granny used to drink the stuff and tell us it was her medicine."
"I thought it was Frangelic-o."
"It is. But I'm a lady, through and through." She winked and took a sip of her martini. "So seriously," her voice dropped a bit of its dramatic tone. "What's the problem."
"Why are you so convinced that I have a problem?"
"Because young, good-looking boys don't sit alone in bars unless they have a problem. So. Who is he?"
"He's. . . nobody. He's gone. Look. . . I didn't even love him."
"Mm hmm."
"No seriously. I mean, I cared about him. A lot. But then I just did something terrible. And now I think. . . I'm pretty sure. . ." He wove his fingers around his glass and stared into it.
"What is it, honey."
"The thing is, there's no way I should just be able to get away with this. Do you believe in karma?" Frangelica smiled. "See, I think I'm being punished. I mean, I think I deserve to be punished. If the universe were a just place, I'd be punished. So I probably should've died in Thailand. And it's fair that I'm back living with my mom and don't have a job. And that I don't know what the hell I'm doing with my life. That's the way it should be. My life should be messed up."
Frangelica set her drink on the table. She leaned forward and laid her crossed arms on her knee. "We all make mistakes. The people I worry about running into are the ones who don't realize that they've made them." She put her hand on his forearm. "And it seems to me that no matter what the universe has in store, you're doing all the work for it. Sounds like you've managed to do a fine job of punishing yourself."
Eric sat back and ran his hands through his hair and rubbed his face. "Ugh. What am I doing?"
"You're trying to make the world a fair place. And it isn't." Eric looked up at her. She tilted her head slightly and gave a small, resigned shrug.
"How do you do that? Do people always just spill their guts after talking to you for ten seconds?"
Frangelica smiled. "I think I just have a way of seeing what a person has on the inside that's dying to come out. Like this!" She made a "V" under her chin with her manicured hands. Then she batted her false eyelashes and shook her head to make her long, rhinestone earrings jingle. The dramatic tone returned to her voice, and attention shifted her way as if a dark stage had suddenly been hit with a spotlight. People started moving toward her as if everyone around them had been on "pause" and someone finally hit the play button.
Frangelica was swept into the crowd with noise and drinks and a flash of sequins. And before Eric could say goodbye, she and her friends were gone.
Read Part 14: Eric Meets Simon
********
This week's prompt: Use the quote below to tell the story of how your primary character comes to the edge (a cliché). Note: Your character may/may not fly. However, he/she encourages others to start a new beginning – i.e. to "fly." Spring offers new beginnings to grow and soar. Tell this story in no more than 1,500 words (no less than 800) with a balance of dialogue and imagery. Now let your story fly!
"Come to the edge, He said. They said: We are afraid.Come to the edge, He said.They came. He pushed them,And they flew . . ." — Guillaume Apollinaire French poet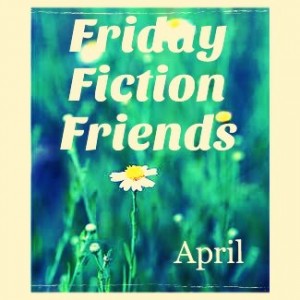 And check out new stuff from these Friday Fiction Friends: